Platelet Lysate Is Made From Your Own Platelet Rich Plasma.
Platelet Lysate Comes From Your PRP But Works Faster To Promote Growth
Platelet Lysate is concentrated and rich in growth factors, proteins and cytokines that promote tissue repair, reduce inflammation, promote cell growth, and regeneration.
Platelet Lysate can be used in the following conditions: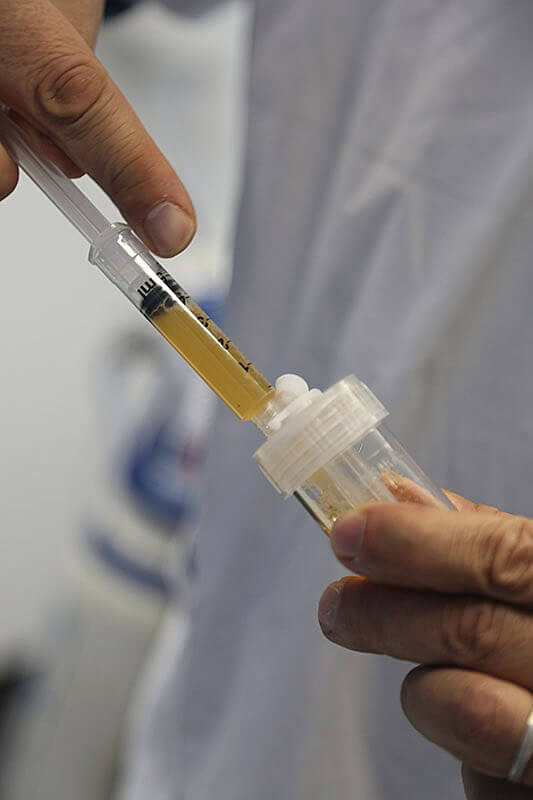 Potential Benefits of
Platelet lysate:
Am I a good candidate for Platelet Lysate?
For all our patients, we do a full assessment of your joint or back pain including a thorough physical examination, review of imaging (Xray/s, preferably MRI are required for your visit) and review your past medical history related to your joint or back problem. We will tailor a treatment for your condition and needs. Based on our assessment and your needs, we may recommend Platelet Lysate for you.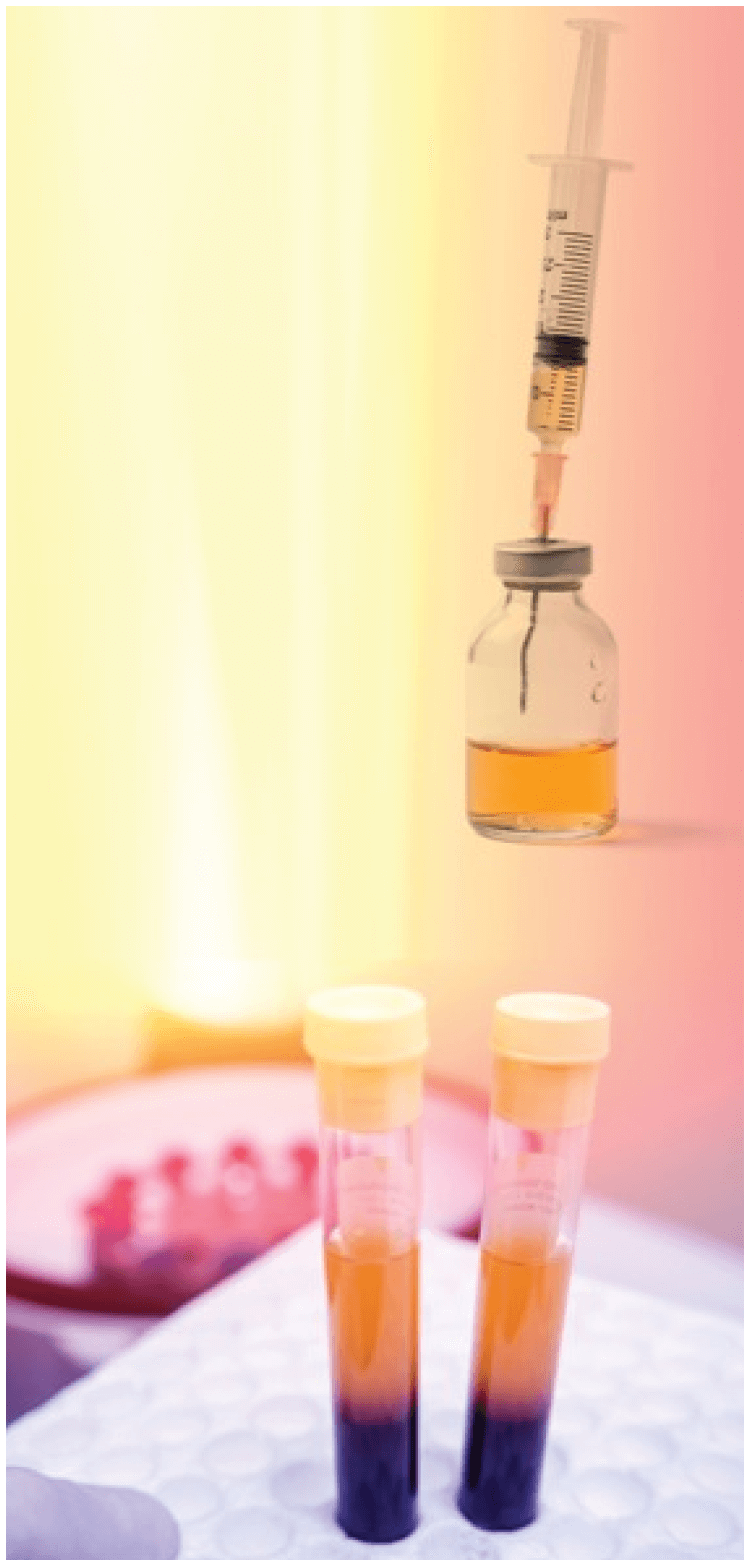 PLATELET RICH PLASMA (PRP)
Vs
PLATELET LYSATE
PRP work by releasing these growth factors over about a week in order to orchestrate a repair response. In certain circumstances, we may want something that is faster and more short acting. That's when we chose Platelet Lysate. It has all the platelet growth factors out of the platelets so they are available immediately.
PRP works really well to treat mild arthritis, small tendon ligament tears, or torn spinal discs. Platelet Lysate works well to treat irritated or pinched spinal nerves, small tendon ligament tears as well as mild arthritis and and damaged peripheral nerves.
Platelet Lysate is produced from PRP. However, Platelet Lysate has an additional step: The platelets in PRP are ruptured or "lysed," hence the name "Platelet Lysate." This process releases the growth factors and cytokines contained within the platelets. The remaining solution, which is full of growth factors and cytokines, is then typically filtered to remove any cell debris, resulting in Platelet Lysate. This results in a greater concentration of growth factors, which are immediately available. This additional step also makes PL safe for injection directly into spinal and nerve injuries and conditions, whereas PRP may not be.
How do we get Platelet Lysate?
The process of producing Platelet Lysate typically involves the following steps:
Spin: A small blood sample is obtained and then spun in a centrifuge which separates the blood into layers.
Separate :The PRP layer is separated from the spun blood
Lyse: The platelets are then ruptured or "lysed". This releases the growth factors and cytokines contained within the platelets.
Filter: The resulting product is then filtered to remove any remaining cell debris.
Result: The Platelet Lysate is a highly concentrated solution of your own readily available growth factors.
ENJOY LIFE AGAIN WITHOUT JOINT PAIN OR SURGERY
Find out if you are eligible for our treatments.
Is Orthobiological Cell Treatment Right For You?
Although Orthobiologic Treatments are considered by some people to be experimental, various research studies show that cellular therapy and platelet rich plasma injections may provide excellent relief from joint and musculoskeletal pain and ongoing inflammation.
WE PROVIDE THE MOST ADVANCED CELL-BASED TREATMENTS
FOR COMMON ORTHOPEDIC INJURIES AND DEGENERATIVE CONDITIONS