Alpha-2-Macroglobulin (A2M)
A non-surgical treatment to help overcome osteoarthritis
What is Alpha-2-Macroglobulin (A2M)?
Alpha-2-Macroglobulin, or A2M Injections uses proven scientific techniques and natural healing methods to treat arthritis at its source. It is used to prevent cartilage breakdown in patients, promote tissue growth and support the overall restoration of an affected joint.
Alpha-2-Macroglobulin, or A2M, is a naturally occurring molecule found in your blood that acts as a powerful protector against cartilage breakdown.
INHIBITING CARTILAGE BREAKDOWN WITH A2M
A2M attaches to and removes destructive enzymes, called proteases. These proteases damage the cartilage cells and tissues and cause osteoarthritis in the joint or disc space.
So A2M injections may effectively halt the destruction of cartilage seen and felt in Osteoarthritis.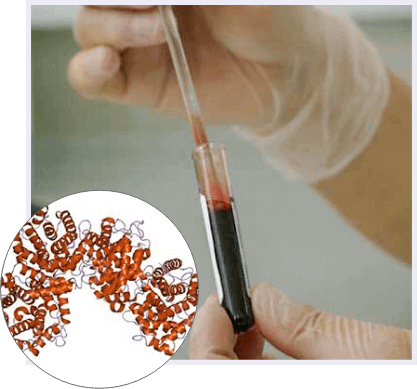 A2M protein extracted from your blood through a simple process
An A2M injection contains a concentrated dose of the molecule that is approximately 6X more than what already occurs in your body naturally. When this level of A2M is directly injected into the arthritic joint or disc space, it can bind and remove the destructive enzymes that are damaging the cartilage and tissues.
RECENT RESEARCH STUDIES SUGGEST THAT THERAPEUTIC INJECTION OF CONCENTRATED A2M MAY:
the breakdown of cartilage and shut down destructive inflammatory proteins in the joint
the arthritis which often occurs after ligament damage
the development of post-traumatic osteoarthritis
An A2M Injection may have significant benefits compared to other osteoarthritis treatments such as steroid injections and medications.  Other treatments help symptoms temporarily while A2M injections can help rejuvenate, repair, and heal damaged tissue and cartilage. 
A2M may prevent or remove the root cause of the painful swelling and inflammation, and contains growth factors as well as other regenerative factors that aid in the restoration and rejuvenation of the joint – making A2M a more permanent solution to osteoarthritis.
alpha-2-Macroglobulin: Inhibition of Proteases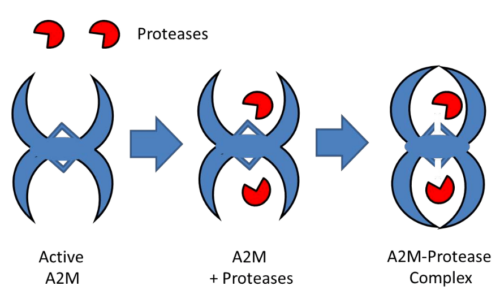 A2M inhibits the actions of certain types of proteinases. Proteinases are enzymes that break down proteins. A2M inhibits certain of these proteinase types that degrade the collagen within cartilage, effectively neutralizing the process that leads to osteoarthritic cartilage degradation and joint destruction. By inhibiting these proteins, A2M may inhibit or prevent the breakdown of joint cartilage.
Your liver actually makes large quantities of Alpha-2-Macroglobulin and it circulates in your blood stream in reasonably high quantities. Unfortunately, studies have shown that the A2M molecule is just too big to cross over into your joint or back in sufficient quantities to effectively neutralize those destructive proteins that are destroying your joint. That's where we can help by extracting, concentrating and injecting the A2M where it's needed.
ENJOY LIFE AGAIN WITHOUT JOINT PAIN OR SURGERY
Find out if you are eligible for our treatments.
Is Orthobiological Cell Treatment Right For You?
Although Orthobiologic Treatments are considered by some people to be experimental, various research studies show that cellular therapy and platelet rich plasma injections may provide excellent relief from joint and musculoskeletal pain and ongoing inflammation.
WE PROVIDE THE MOST ADVANCED CELL-BASED TREATMENTS
FOR COMMON ORTHOPEDIC INJURIES AND DEGENERATIVE CONDITIONS