Cytokines and Supplements
We use both topical and oral cytokines
Cytokines Are Signaling Molecules That Include Growth Factors And Interleukins
These molecules are proteins that send signals to cells where repair usually begins. Cytokines are at the forefront of healing; they drive the cells of the musculoskeletal system and connective tissue matrix to repair. Cytokines organize the cellular tasks; in other words, cytokines give the repair orders at the cellular level and this causes a cascade of metabolic pathways that reaches from the cellular level to the tissue level. It is the cytokine combination that determines the type of repair to rebuild the connective tissue matrix.
When an injury occurs, the body naturally downloads these messengers to the site of injury; however, there is also a lot of inflammation processes that interfere with some of the repair signaling, so often, natural repair by the body is limited. By using combinations of certain cytokines, specifically growth factors and interleukins, to mediate musculoskeletal repair, we can help "program" the repair process and tailor it to the type of tissue in musculoskeletal conditions and injuries. Recent advances in technology have provided the means to study these pathways precisely and to develop stable cytokines that can be used as a dermal patch or taken orally.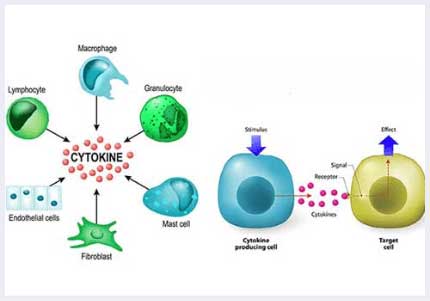 WE RECOMMEND ALL OUR PATIENTS TAKE SUPPLEMENTS, GENERALLY 2-4 WEEKS BEFORE AND 3 MONTHS AFTER THEIR REGENERATIVE MEDICINE PROCEDURE
We recommend certain supplements that specifically help in the healing and recovery process. In addition, we recommend you continue with certain oral cytokines to help the regenerative medicine process.
Our Stem Cell Treatment Combination:
"Stem cells are the conductors, the platelets are the construction workers, and the fat is the scaffolding. Together they are a powerful army."
We use your own cells to help regenerate tissue at the site of cellular damage. Our process addresses your pain in a natural way, without relying on narcotic pain medications or invasive surgery and without artificial implants or replacements.
Learn more
Your fat can help your injected stem cells by creating a healthy environment for them to multiply as well as providing important cushioning and scaffolding.
The PRP instructs the body to send stem cells to the area of damage and at the same time causes the stem cells to reproduce and begin repair.
Learn more
Additional Components to
Our Stem Cell Treatments
Extracorporeal Pulse Activation Technology uses high frequency sound waves that are directed at the injury site to promote healing.
Cytokines are signaling molecules that include growth factors and interleukins.
We recommend certain supplements that specifically help in the healing and recovery process.
ALPHA 2 MACROGLOBULIN (A2M)
Alpha-2-Macroglobulin uses proven scientific techniques and natural healing methods to successfully treat arthritis at its source.
Myers' Cocktail is a concoction of essential vitamins and minerals that are thought to help  the body recover from various disease states.
ENJOY LIFE AGAIN WITHOUT PAIN OR SURGERY
Find out if you are eligible for our treatments.
WE PROVIDE THE MOST ADVANCED CELL-BASED TREATMENTS
FOR COMMON ORTHOPEDIC INJURIES AND DEGENERATIVE CONDITIONS