Cellular Treatments Are An Alternative To Elbow Surgery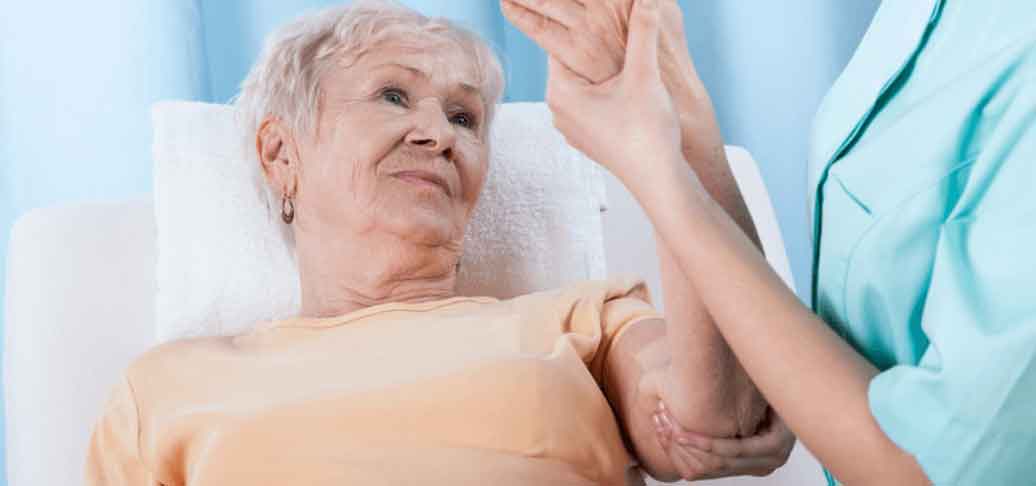 Many patients have turned to Orthobiologic Cellular Therapy as a better alternative to elbow surgery, with an easier and faster recovery and with significantly less complications.
Elbow pain can be the result of an injury, such as a fracture or a sprain, or of a medical condition, such as a tendinopathy or arthritis, for example. Elbow surgery is often recommended as a treatment for several elbow pain conditions. However, as with most surgeries, elbow surgery has some risks, including pain, blood clots, reactions to anesthesia, infections or muscle loss.
Elbow surgery requires being hospitalized for up to a few days. The recovery from elbow surgery may be relatively slow, often requiring a period of a few weeks when you cannot use your arm, followed by a period of physical rehabilitation that can last 3-6 months. In many cases, elbow functionality may not be fully recovered after surgery, which can limit the movements of patients who play sports such as tennis, golf, or baseball.
How Does Cellular Therapy for Elbow Pain Work?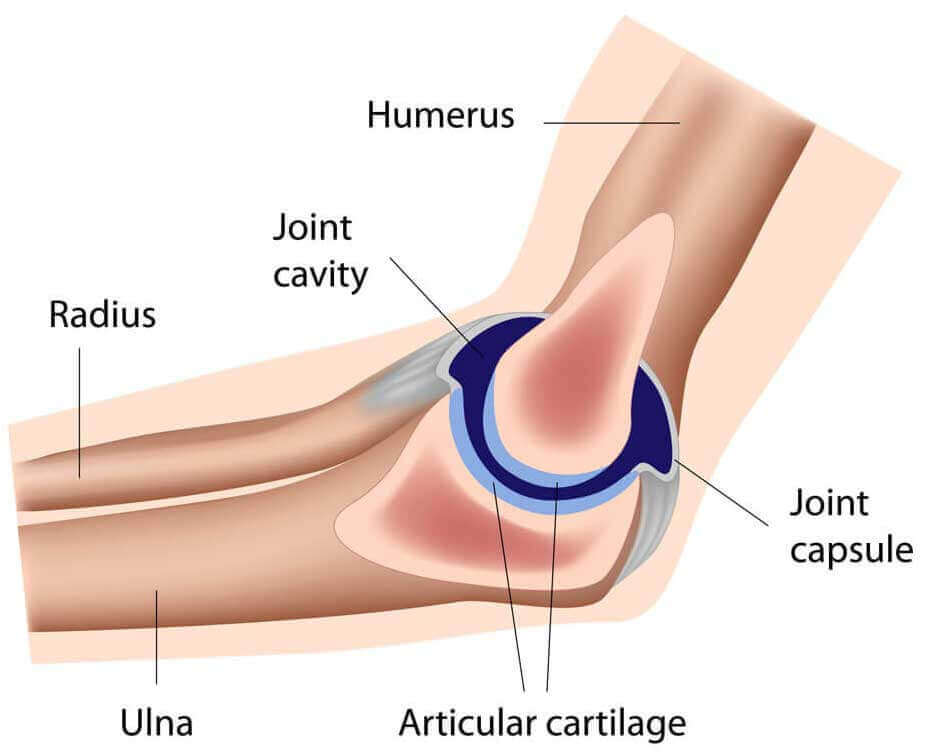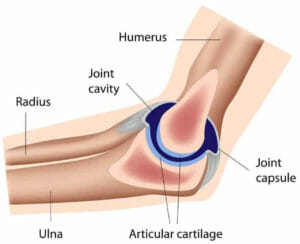 The aim of using Cell Therapy is to support the self-healing process of the elbow joint and its associated tissues, reverse disease progression and suppress inflammatory reactions that can worsen pain, leading to symptom relief and recovery of elbow function.
We can use platelet rich plasma by itself which is obtained by a simple method of centrifugation of a sample of your own blood. Platelet rich plasma has a high concentration of growth factors that can activate regenerative cells and prompt them to produce additional growth factors and anti-inflammatory cytokines, thereby changing the environment in the elbow from inflammatory to healing and regenerating.
Platelet rich plasma has been shown to promote biological healing in patients with lateral epicondylitis and to be more effective than corticosteroid injections for chronic lateral epicondylitis.
In addition, as part of a cell-based treatment, regenerative cells can be collected from bone marrow with minimal discomfort. These cells can then be minimally processed in a state-of-the-art laboratory utilizing the latest technology. Finally, the regenerative cells, can be injected where they are needed – such as an inflamed elbow joint.
Over time, with the aid of platelet rich plasma, the cells can potentially  repair and regenerate the damaged tissues, resulting in relief of pain and improvement in mobility and function.
ENJOY LIFE AGAIN WITHOUT JOINT PAIN OR SURGERY
Find out if you are eligible for our treatments.
Is Orthobiological Cell Treatment Right For You?
Although Orthobiologic Treatments are considered by some people to be experimental, various research studies show that cellular therapy and platelet rich plasma injections may provide excellent relief from joint and musculoskeletal pain and ongoing inflammation.