Stem Cell Treatment New Hampshire
Stem cells live in all of us. They act as the repairmen of the body. However, in areas of poor blood supply we might not get enough of these critical cells to help with healing. Stem cell treatment helps solve this problem by using our body's natural repair cells to increase the blood supply.
Patients from NH have tried our stem cell therapy treatment and many have been satisfied with the positive results. Still, many are reluctant to try this new treatment because they are not sure how stem cell treatment works and what it does.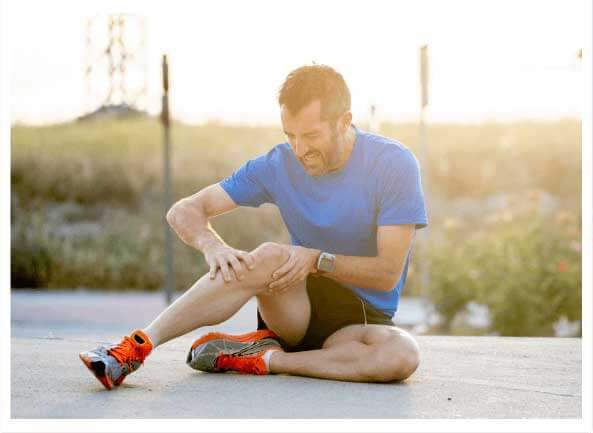 Medical Definition of Stem Cells
A stem cell is one of our body's master cells. It has the ability to grow and theoretically become any of the 200 cell types in our body. Stem cells may also divide throughout life and produce cells that can take the place of damaged or dead cells. They contribute to renewing and repairing our body's tissues.
Why Stem Cells Are Important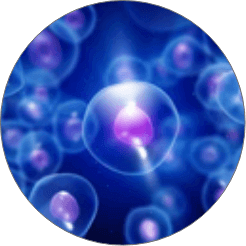 Given the stem cells' unique regenerative abilities, they offer potential treatments for many ailments. Current therapies like bone marrow transplantation are already using stem cells to regenerate damaged tissues. Scientists may also use stem cells in screening new drugs and developing model systems to study normal growth and identify the causes of birth defects.
How Stem Cell Therapy Works to Treat These Common Conditions
We utilize the patient's stem cells to naturally repair the knee. The adult cells collected from the bone marrow is injected into the knee along with concentrated platelet-rich plasma.
Stem cell helps in healing the hip by cellular proliferation and local repair process. A single stem cell injection combined with platelet rich plasma aspirate should be enough to repair most hip injuries.
Stem cells combined with platelet-rich plasma can heal shoulder pain by reducing inflammation that results in pain relief.
With the help of platelet-rich plasma stem cells can provide precursor cells that are used for tissue repair. These cells promote healing of the damaged area of the hand or wrist.
A surgery is often recommended in treating several elbow pain conditions. However, stem cells can help avoid the surgery by helping stimulate cellular proliferation and local repair processes. These regenerative processes can help reduce inflammation and improve function in the elbows.
Learn More About Boston Applied Biologics
For over 20 years, we have been helping those struggling with chronic pain, easing their symptoms using some of the latest technologies. We treat muscular, tendon, ligament, orthopedic and certain back conditions with the use of stem cells. It is our goal to utilize state-of-the-art, minimally invasive treatments to help ease pain and suffering for our valued patients. Our goal is to get you up and running as quickly as possible, minimizing discomfort and recovery time with our cell-based treatments. 
We are at the cutting-edge of our field, and our team works hard each and every day to maintain this continued excellence. Located in Framingham, MA, a short distance from Boston, we see patients daily, offering them our world-class knowledge and treatment services. Continue reading to find out more about our practice, and how we help a wide array of patients with stem cell therapies.
Boston Applied Biologics – Committed to Performing Safe, Effective Stem Cell Therapies
At our center, our mission is to be the leader in providing minimally invasive, outpatient cell-based treatments. We want to help alleviate the pain and suffering of patients effectively, which is why we continually evaluate and incorporate new technologies into our procedures.
When you turn to us, we'll do our best to provide you with state-of-art alternatives to invasive surgeries so you can avoid long surgical recovery times. You can also rest easy knowing that our treatments have been proven to harness the body's ability to heal itself and deliver long-term relief.
We have been providing these kinds of treatments and helping a wide range of people ease their pain for over two decades. Through these therapies, our team helps improve the mobility and function of patients who suffer from common diseases of the hip, knee, ankle, foot, shoulder, elbow, spine, joints, or tendons. Learn more about our talented team and how we can help make you feel better.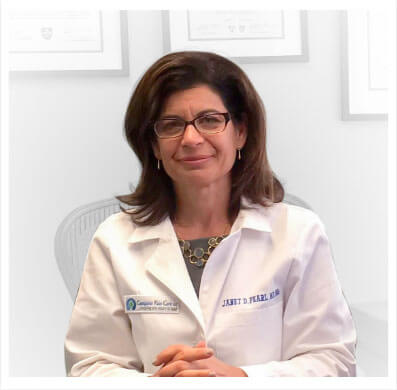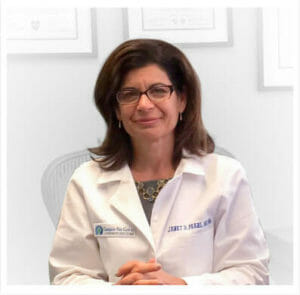 In practice since 1999, Dr. Janet Pearl our medical director as well as being the medical director of Complete Spine and Pain Care—an interventional integrated Pain Management practice in Framingham, MA. She has more than 20 years of experience in doing these types of procedures and is board-certified in Regenerative Medicine.
Dr. Pearl used to be the president of the Harvard Alumni Association and is a member of the Association of Harvard College Class Secretaries and Treasurers. In addition, she serves on the Health Care Services Board of the Commonwealth of Massachusetts Department of Industrial Accidents.
Schedule a Consultation with Our Medical Director Today
You don't have to suffer any longer. At Boston Applied Biologics you can get much-needed relief from chronic pain and get back into the game without surgery. Our cell-based treatments have helped many individuals enjoy life again. If this seems like something you would be interested in, do not hesitate to reach out and ask us some questions. Contact us today to find out if you're eligible for our stem cell therapy. Click here to get in touch.